Abbey of Villers-la-Ville
La distanciation prise par rapport aux ruines permet de baigner le visiteur dans une dramaturgie introductive à la découverte de l'objet de sa visite. Le contenu scénographique est principalement basé sur 4 ingrédients: l'émotionnel, l'imaginaire, le cognitif et le mystère.
De afstand die ten opzichte van de ruïnes genomen wordt, staat toe de bezoeker onder te dompelen in een inleidende dramaturgie ter ontdekking van het object van zijn bezoek. De scenografische inhoud is hoofdzakelijk gebaseerd op 4 ingrediënten: het emotionele, de verbeelding, het cognitieve en de mysterie.
The distance taken in relation to the ruins makes it possible to immerse visitors in an introductory in which he discovers the object of his visit step by step. The scenographic contents are mainly based on 4 ingredients: emotions, imagination, knowledge and mystery.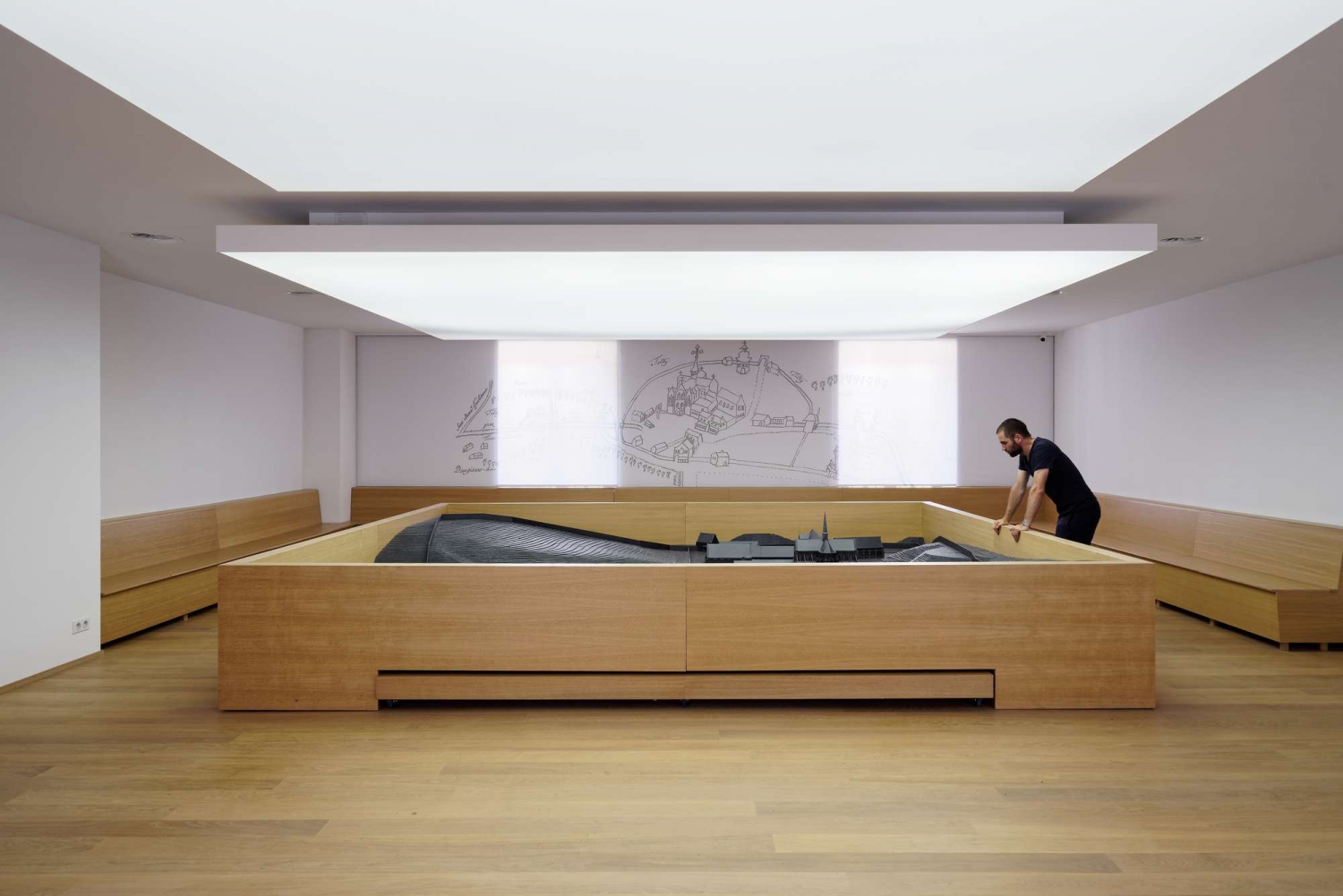 Nature
Development of a scenographic tour in the abbey of Villers-la-Ville
Program
Scenographic wander based on emotions, imagination and knowledge
Client
Institut du Patrimoine Wallon
Budget (excl vat)
total 3.673.244,85 € - sceno 746.471 €
Team Escaut
Justine Fery (partner in charge) - Raquel de Morais - Olivier Bastin
More
Architecture
Binario architects
Structure
JZH & Partners Scrl
Lighting
Henriette Michaux