TULITU, c'est une vision d'une librairie à l'écoute de ses clients, de son quartier, du monde du livre, fondée par Ariane Herman et Dominique Janelle, deux libraires passionnées prêtes à s'adapter, s'ajuster au fil des années, en maintenant ce lieu dédié au livre québécois et au livre LGBT et féministe, aux liens vivants entre livres francophones et livres québécois.
L'intérieur de la librairie représente une clairière intime au milieu d'une forêt de bouleaux et invite à une exploration imaginaire de la lecture.
TULITU stands for a vision of a bookshop that listens to its clients, the neighbourhood and the rest of the literary world. The passionate approach to the sense of time and change helps the founders Ariane Herman and Dominique Janelle keep a unique book selection. It varies from classical and contemporary francophone literature to the literature of Quebec, LGBT, and feminist writings.
The interior of the bookshop represents an intimate clearing in the middle of a birch tree forest and invites for an imaginary reading exploration.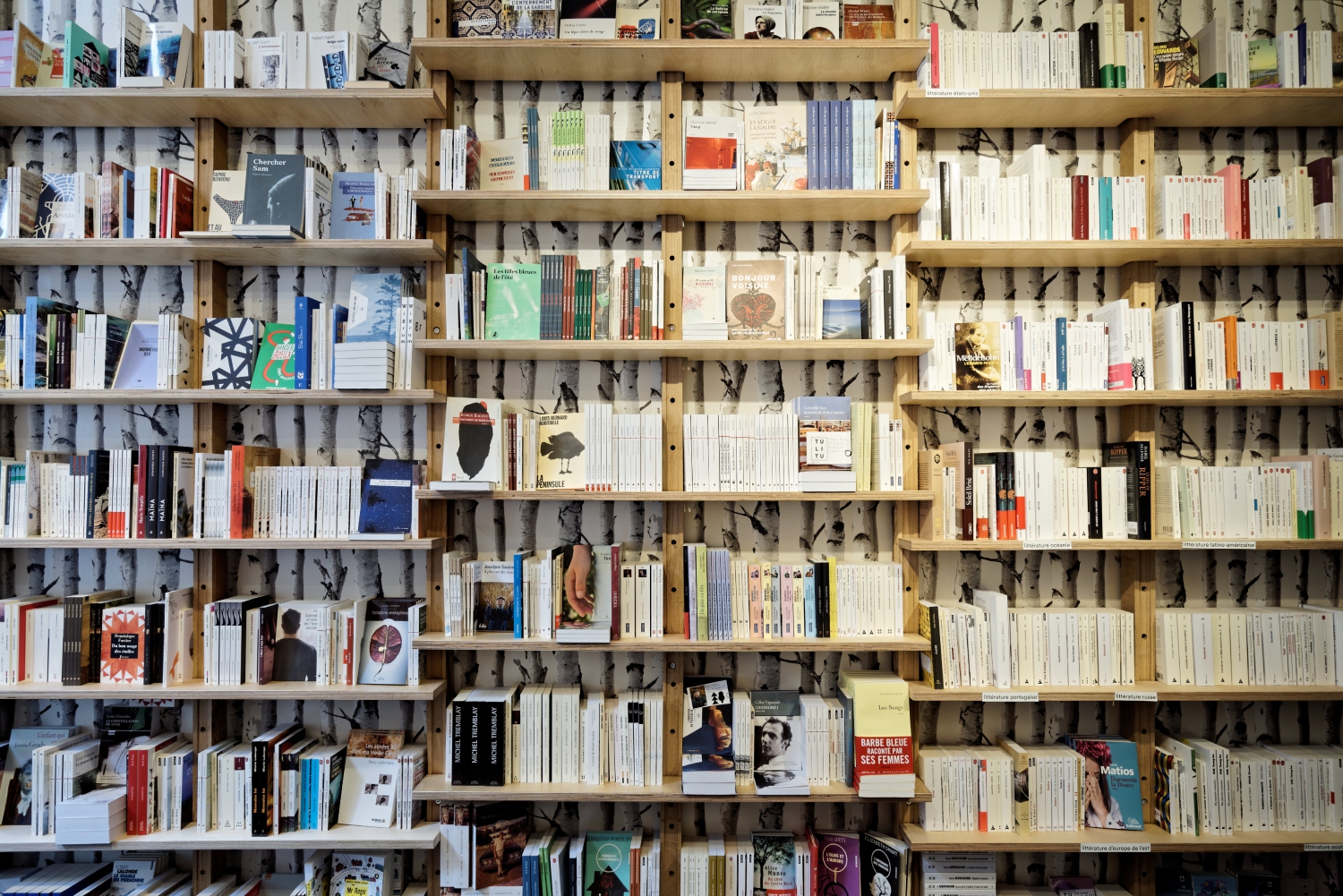 Nature
interior project and furniture design
Location
55 rue de Flandre - 1000 Brussels
Client
Librairie TuliTu - librairie@tulitu.eu
Team Escaut
équipe l'escaut architectures