Le skatepark de Tournai trouve symboliquement sa place entre la Maison de la Culture et la Maison des Sports. Cet équipement sera un des éléments constitutifs d'un site consacré aux loisirs. Le skatepark, destiné à accueillir les disciplines majeures de la glisse urbaine (skate, bmx, roller, etc) sera conçu comme un véritable espace public. Le projet tire profit de la configuration en "L" du terrain pour articuler deux zones de pratiques distinctes: un streetpark et un flowpark, reliés par une allée centrale.
Het skatepark van Doornik nestelt zich op symbolische wijze tussen het Maison de la Culture en het Maison des Sports waar het een derde belangrijk element vormt op een site gewijd aan recreatie en vrijetijdsbesteding. Het skatepark omvat de belangrijkste disciplines van een 'wheelpark' (skateboard, bmx, rollerblading, enz.) en fungeert tegelijkertijd als een echte openbare ruimte. Het project maakt gebruik van de "L-vorm" van het perceel om een verdeling te maken in twee verschillende zones, namelijk een 'streetpark' en een 'flowpark', die onderling zijn verbonden door een centrale doorgang.
The skate park of Tournai symbolically finds its place between the Maison de la Culture and the Maison des Sports making a third important element of a site dedicated to leisure. The skate park hosts the major disciplines of a wheel park (skateboard, bmx, rollerblading, etc.) and becomes a real public space at once. The skate park takes advantage of the "L" configuration of the site in order to articulate two distinct zones of practice: a street park and a flow park, connected by a central alley.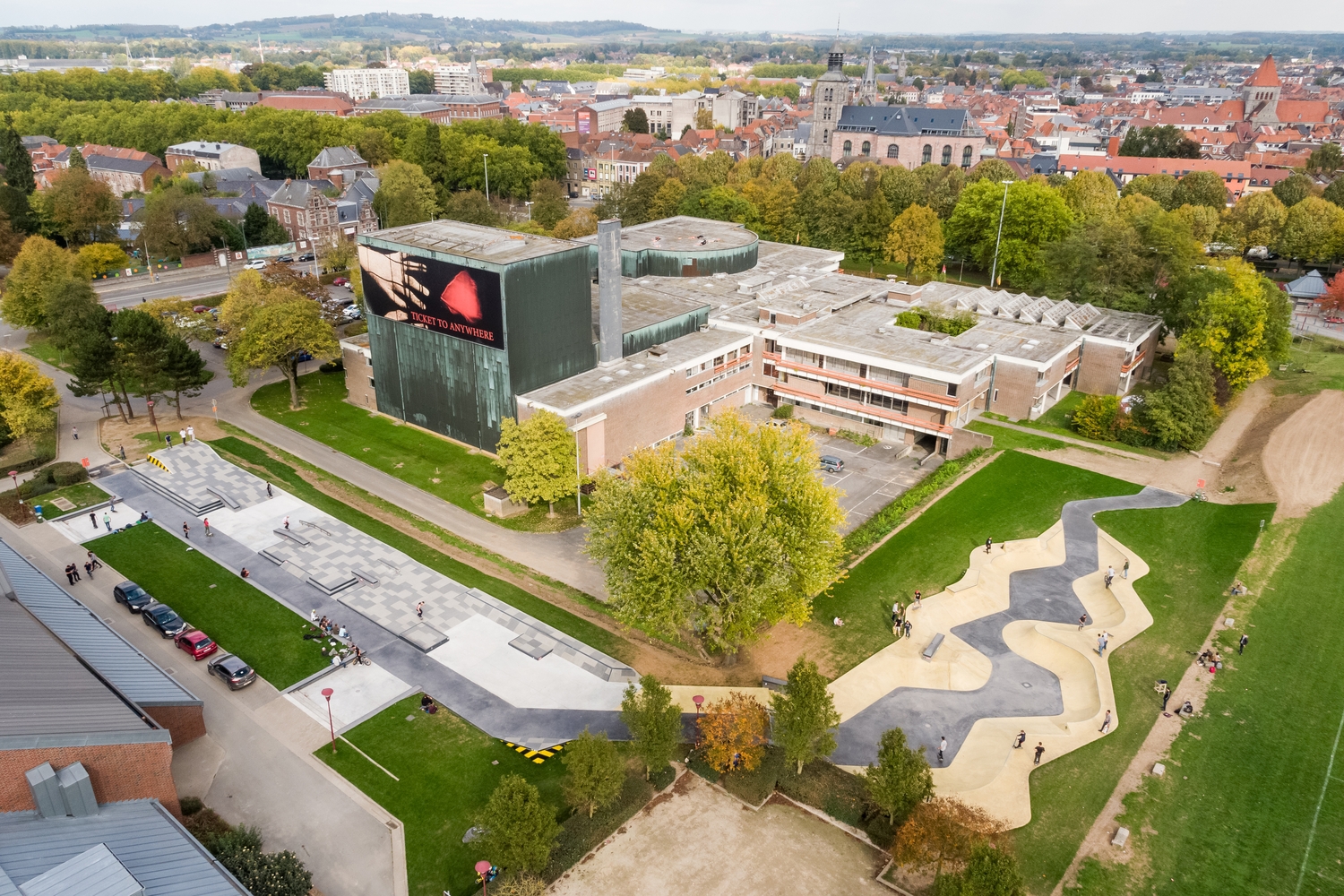 Team Escaut
François Lichtlé (partner in charge)