Be positive for yourself by being positive for your surrounding Le projet phare Petite Senne se situe dans la filière des réflexions au niveau européen autour de l'héritage post-industriel en tant que point d'appui pour de nouvelles dynamiques urbaines, économiques et culturelles. En ce sens il associe les trois piliers fondamentaux d'un développement durable (people, place, profit) en y ajoutant la dimension culturelle, riche par son passé et surtout nourrie par ses populations d'aujourd'hui et leur interculturalité.
Wees positief voor jezelf door positief te zijn voor je omgeving Het vlaggenschipproject Petite Senne past in het Europese debat over het post-industriële erfgoed als basis voor een nieuwe stedelijke, economische en culturele dynamiek. In die zin verenigt het de drie fundamentele pijlers van duurzame ontwikkeling (people, place, profit) door er de culturele dimensie aan toe te voegen, rijk van zijn verleden, en vooral gevoed door zijn huidige bevolkingen en hun interculturaliteit.
Be positive for yourself by being positive for your surrounding The highlight neighbourhood project development Petite Senne makes part of the bigger European wave focused on rethinking post-industrial heritage. It is reimagined as a point of support for new urban, economic, and cultural dynamics. In this sense, it combines the three pillars of sustainable development (people, place, profit) with the rich cultural dimension nourished by its intercultural population of today.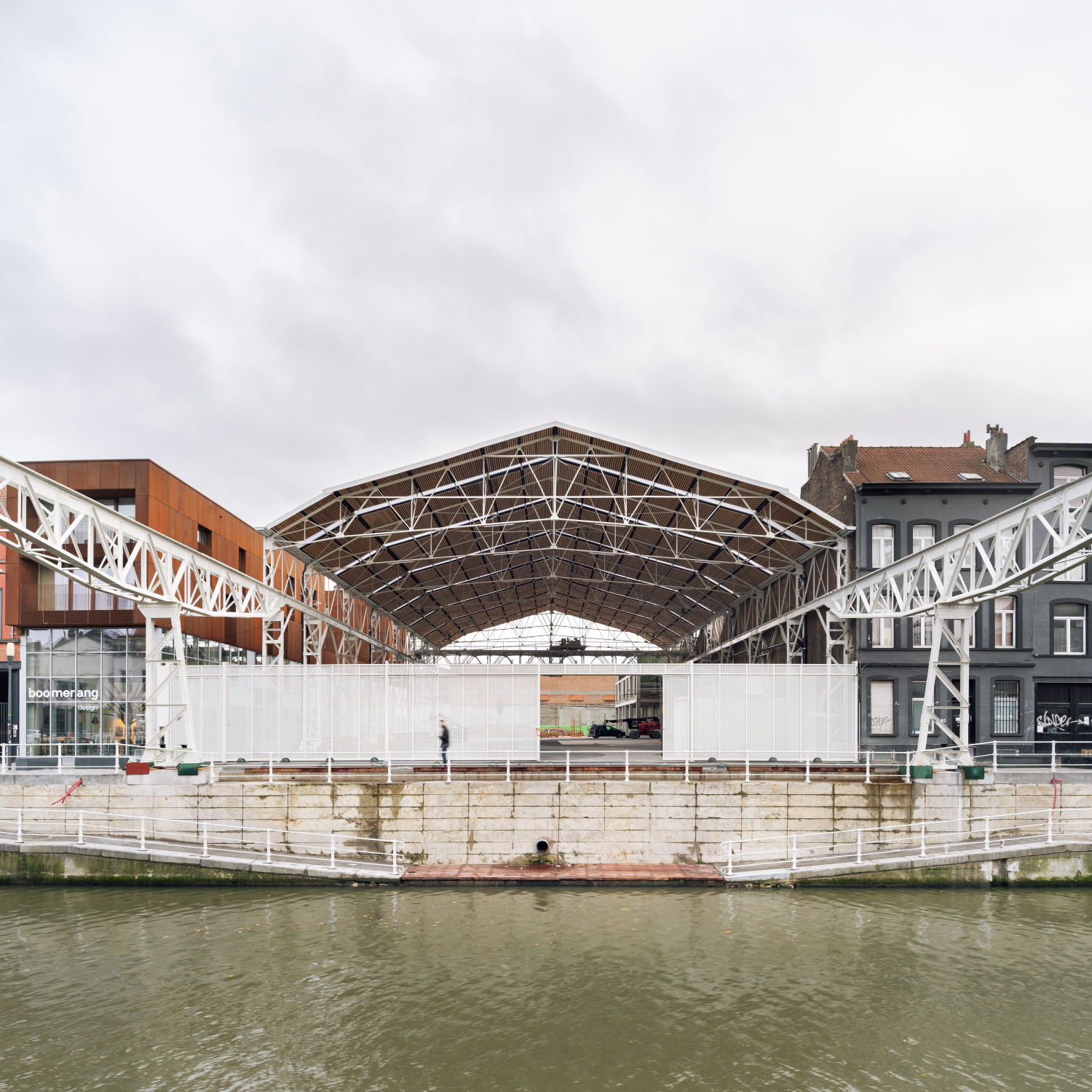 Nature
RENOVATION AND NEW CONSTRUCTION
Program
Arrangement of the quays along the canal / new public space /new kindergarden construction
Location
Quai de l'Industrie 79 - 1080 Brussels
Client
Administration communale of Molenbeek Saint-Jean
Surfaces
Public spaces: 5800 m² - Creche: 1.350 m²
Team Escaut
OLIVIER BASTIN - SIMONA PAPLAUSKAITE - CYNDELLE RENNESON - MARGAUX LEVECQ - HELENE DORNY