Construite en 1926, la maison d'Avenue Van Volxem 59 s'offre aujourd'hui une nouvelle jeunesse en accueillant Charlie, Ingrid et leurs trois enfants. Les espaces de vie au rez-de-chaussée s'élargissent et s'ouvrent vers le jardin. Posée en couronnement de la maison, une nouvelle toiture abrite une chambre avec mezzanine et un atelier.
Het huis op de Van Volxemlaan 59, dat werd opgetrokken in 1926, beleeft vandaag een tweede jeugd om Charlie, Ingrid en hun drie kinderen te verwelkomen. De woonruimtes op de begane grond, die opgebouwd zijn rond een nieuw klein bijgebouw, openen zich rijkelijk naar de tuin toe. Als ware het een bekroning, bevindt zich op het huis een nieuwe dakconstructie dat een slaapkamer met dressing en een nieuw atelier omhelst.
Built in 1926, the house on 59 Avenue Van Volxem today relives a new youth to host Charlie, Ingrid and their three children. The living areas on the ground floor expand and open widely towards the garden. The new roof crowns the top of the building and accommodates a bedroom with mezzanine and a work space.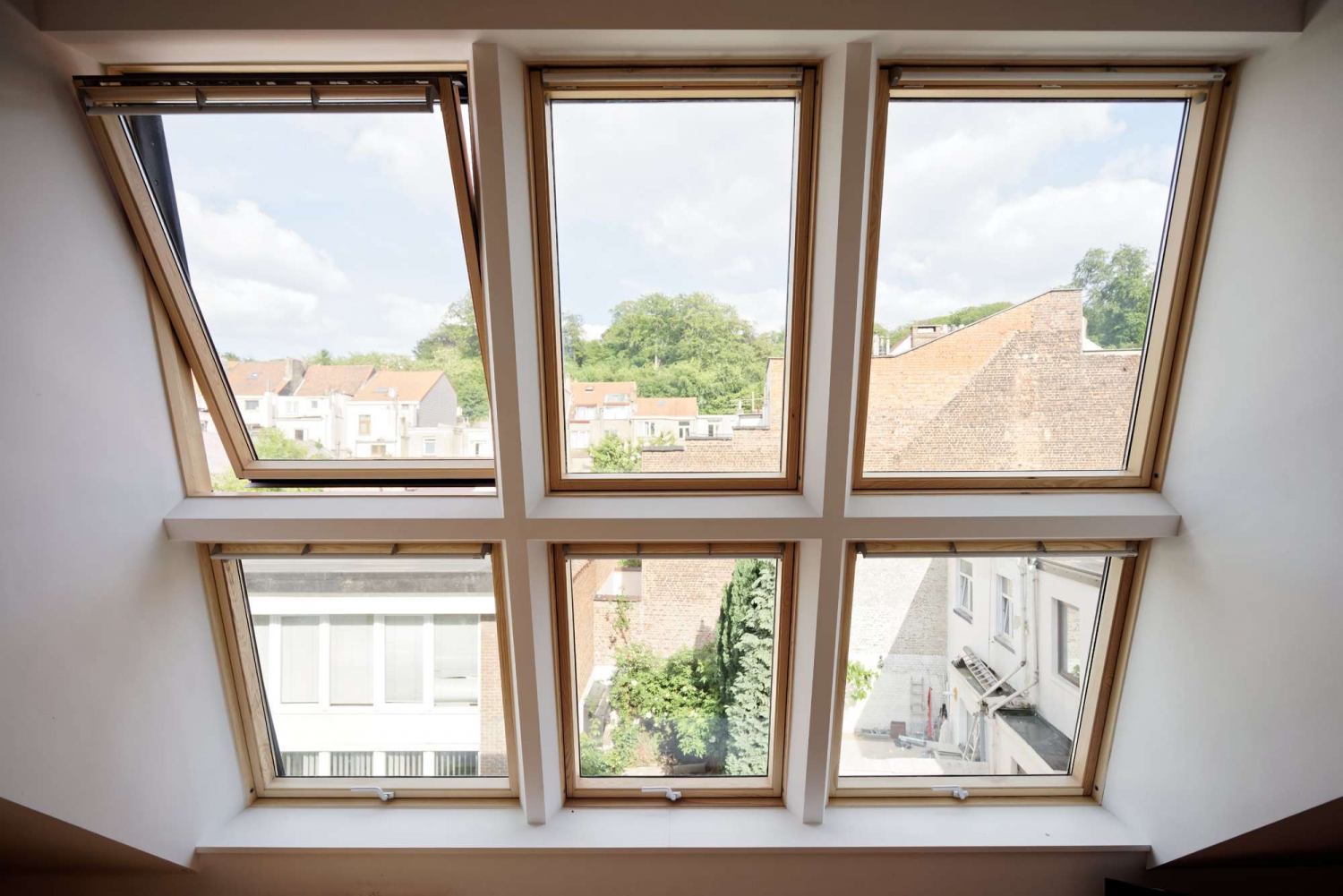 Program
restoration and extension of a single family dwelling
Location
Avenue Van Volxem, Forest
Client
Ingrid Arquin & Charlie Degotte
Team Escaut
Annachiara Eliseo - Florence Hoffmann - Hans Eelens - Catherine Dohmen
More
General Contractor
Piotr Brulinski