Co-working space ART2WORK
Installée sur le site des Brasseries Belle-Vue depuis 2008, l'asbl ART2WORK part du principe que les jeunes peu scolarisés ont besoin d'une approche spécifique ; les plateaux du bâtiment offrent un potentiel de laboratoire pouvant aboutir à une dynamique socioéconomique. Après une réhabilitation de l'ensemble de la Malterie durant 3 ans, l'asbl occupera à nouveau les 3 derniers niveaux de la Malterie.
De vzw ART2WORK, dat al sinds 2008 op de site van de Belle-Vue brouwerij is gevestigd, gaat uit van het principe dat jonge laaggeschoolden nood hebben aan een specifieke benadering; de verschillende plateau's van het gebouw bieden een potentieel laboratorium aan werkruimtes waarmee op deze plek een socio-economische dynamiek wordt gestimuleerd. Na de drie jaar durende werken voor de herbestemming, zal de vzw opnieuw de bovenste 3 verdiepingen van de Mouterij betrekken.
A non-profit association ART2WORK, whose practice involves giving new opportunities of learning and working for young uneducated people, has been located in the former brewery of Belle-Vue since 2008. The building offers a great potential to develop a dynamic socio-economical space, and so, after the 3 years of the Malt house rehabilitation works, the association will again occupy the last 3 floors of the building with their activities.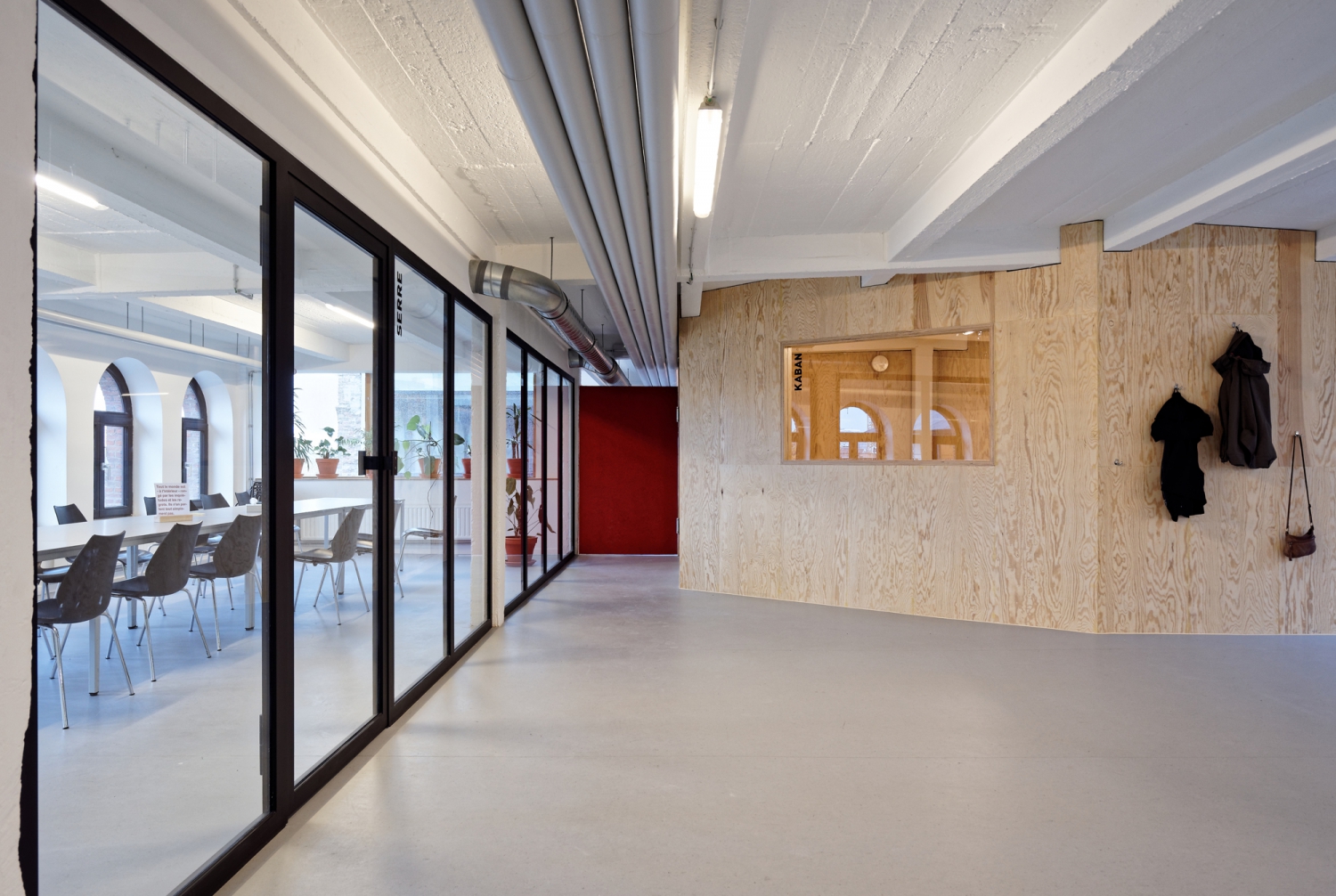 Nature
Interior project for the non-profit organisation ART2WORK
Location
Corner of 31-37 quai du Hainaut and 4 rue Evariste Pierron - 1080 Brussels
Client
Municipality of Molenbeek-Saint-Jean
Team Escaut
Florence Hoffmann - Simona Paplauskaite (partners in charge)