Bâtiment partagé Conservatoire de Nantes et Pôle d'enseignement supérieur spectacle vivant Bretagne-Pays de la Loire. À l'instar des pratiques culturelles que proposent la danse et la musique, la conception du bâtiment accompagne leurs mutations et permet l'ouverture de ces pratiques sur une culture contemporaine.
In dit compacte gebouw, dat plaats biedt aan het Conservatorium van Nantes en de Hogeschool voor podiumkunsten van Bretagne-Pays de la Loire, worden relaties tussen de verschillende praktijken mogelijk gemaakt en wordt interactie met het omliggende publieke domein gestimuleerd.
A building shared by the Conservatory of Nantes and the Academy of performing arts of Bretagne-Pays de la Loire. Together with the new cultural practices that dance and music arouse, the design of this building follows their alterations and allows opening those practices towards a contemporary culture.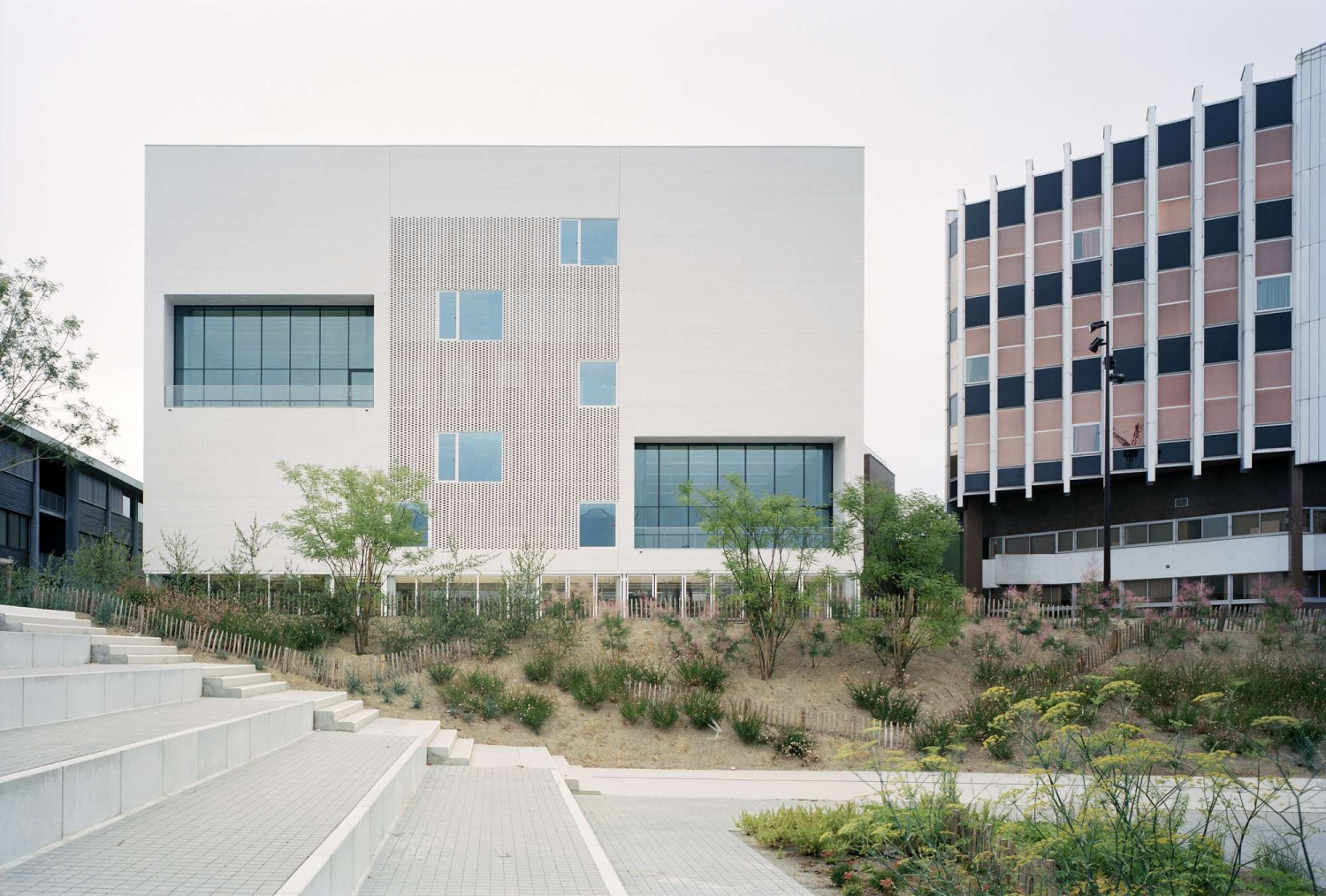 Program
Conservatory of Nantes and Academy of performing arts
Surfaces
gross : 3.3370m² / net:2.632m²
Team Escaut
David Crambert - François Lichtlé (partners in charge)
More
Acoustics
Cabinet Conseil Vincent Hédont